Features And Application Of Expanded Metalwork In Different Sectors
Metal sheet is cut into pieces, and stretched uniformly to form diamond-shaped openings. These extended metal sheets hold their shape and will not unravel. The bonds and strands of diamond-shaped trussed come with utmost rigidity and strength. Expanded metal is basically used for ventilating, screening and security. The openings allow air, heat, light and sound to pass through. The metal sheet is light in weight, easy to fabricate as well as come in decorative patterns, thereby enhancing the beauty of a property.
Features of expanded metal are many, which make it ideal for using in a variety of special applications.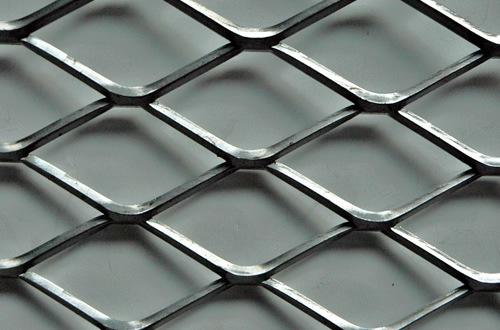 Versatile
Economical
Durable
Weight to strength ratio is high
Cuts and shears easily
Easy to handle
Appealing
Low wind resistance
Ventilation properties
Screen & guarding properties
Available in different materials and styles
Expanded metalwork in automotive parts
Automobile manufacturers desire to attain better aerodynamic and fuel economy properties in their merchandize, and thus they make use of lightweight extended metal.
In filtration process to clean fluids and trap sediments
As light covers to protect the bulb and allow light to shine
Extended metal allows the fluctuating degree of sound and air to pass through cars speakers and AC frames
Used in passenger area provide safety
During a crash, when airbags are set up, the wire mesh made from extended metal effectively traps the explosive material residue and withstands the pressure.
Expanded metalwork in building construction
Extended Metal wire mesh stabilizes small cracked areas, and corners
It even supports and makes the entire plaster walls & ceilings stronger
It helps to refurbish damaged masonry because it can easily be tailored for uniquely shaped surfaces and corners
Extended metal lathing decreases the shrinking effect, when plaster dries as well as makes the plastered area strong
It is also used in structural steelwork for fire protection
For foundation of wall to help resistance against cracking due to earthquakes or hold weights
Expanded metalwork in cement construction
Concrete for roads, highways, sidewalks, and driveways can be reinforced with extended metal
Concrete is hard, but not strong, and by adding extended sheets or bars can reduce the stress, which can otherwise cause cracking
Concrete and metal work together creates a strong surface capable to endure external force
Metal bonds well with cement, so strips of expanded metal can be used to strengthen the rows of brickwork
Extended metal is fabricated to create pile caps, blindside walls, bulkheads and grade beams
Shapes made from extended metal sustain their form better than the plywood
Expanded metalwork in decorative patterns
You will also find decorative patterns used in signage, retail shelving, ceiling tiles, partitions and more.